You are currently browsing the category archive for the 'Homeschool Reviews' category.
You can find all of my articles including those on the now-closed Homeschool Mosaics site at Tactile View.org . The adventures of my life in the Dark Silence continues there with a few surprises, too. Follow along! I would love to see there.
The WordPress.com stats helper monkeys prepared a 2014 annual report for this blog.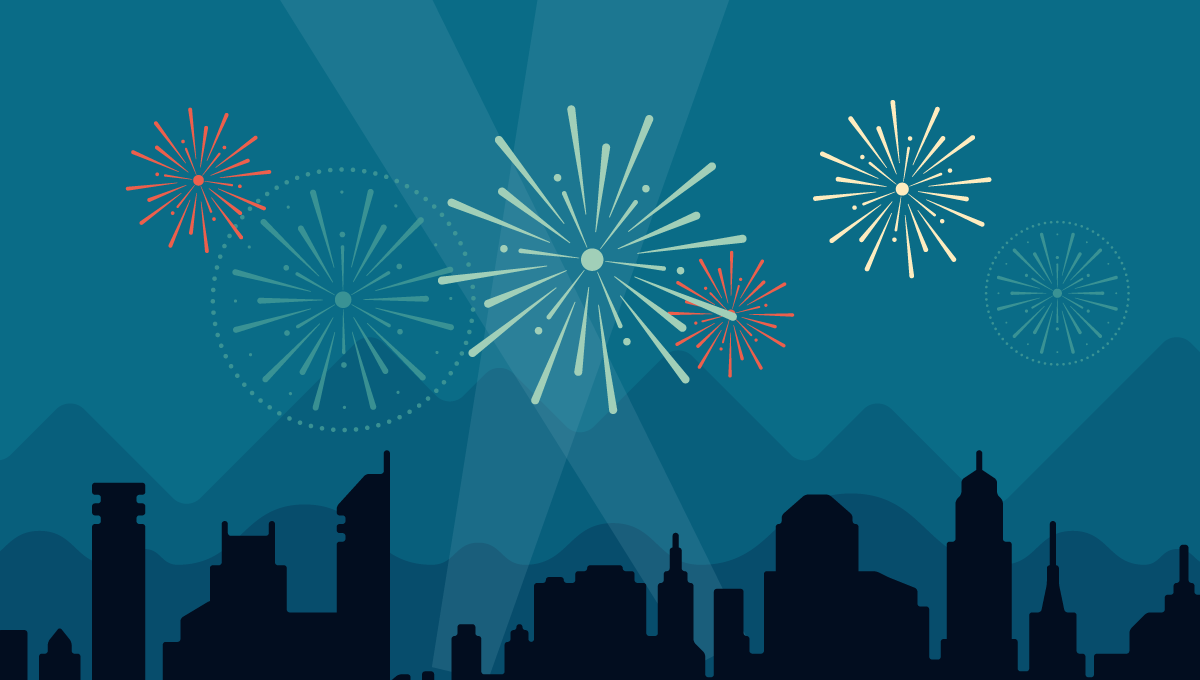 Here's an excerpt:
A San Francisco cable car holds 60 people. This blog was viewed about 1,400 times in 2014. If it were a cable car, it would take about 23 trips to carry that many people.
Well, my time on Homeschool Mosaics has arrived again. This month I share part 3, the final part of my series on Cochlear Implants. I may be pushing the controversial card a bit this month, but I hope to encourage all to reflect upon their attitudes of people who are Deaf or DeafBlind who may or may not choose a cochlear implant. The common phrase retorted is often, "God made me deaf. I'm not broken," can be the signal for an attitude of prejudice or negativity toward those who feel the need to get a Cochlear Implant. My series has been all about thinking about these attitudes that hearing, deaf, Deaf, and deafblind can have and what the consequences can be. Please read, but read with an open mind and heart. Life can be so much easier if we all support each other.
This month on Homeschool Mosaics I begin a three-part series on Cochlear Implants. I feel this topic is good information for all people whether you are deaf, Deaf, DeafBlind, Hard of Hearing, or Hearing and Sighted. This controversial subject touches areas of society farther than you realize. If we all better understood what is involved, we could provide the understanding and support that is needed. Check it out! http://homeschoolmosaics.com/cochlear-implants-the-good-the-bad/
Many students struggle with learning to read. Many also learn to read despite poor teaching as more and more schools leave out phonics and reading fundamentals. Students who do well regardless of teaching seem to pick up on these basics naturally. They may not understand what they are doing completely, but the students sense these elements and use them to recognize words and meanings. Other students with and without learning difficulties may not fully sense these factors, and it hinders their reading development. What is needed is a a program that teaches reading basics well and in a multi-sensory method allowing it to be more beneficial for all types of students. One such program was sent to me a few months ago to review. I have been using it with several students since then with great success. One student is a five year old beginning reader. This student is fairly average in all ways except amazing cuteness. Another is a high schooler with learning disabilities including dyslexia who continues to struggle with reading. One is blind and hard of hearing and is nine. Two others are six and seven and have some mild learning issues. The program is Reading Horizons: Discovery. There is an online version. I won't be reviewing it due to accessibility issues because I am DeafBlind. The website listed below has a page that lists reviews for their products from independent bloggers like myself. You can check out the other reviews for this program and the online program, too.
The introduction to Reading Horizons Discovery states, "Reading Horizons Discovery is an explicit, systematic, research-based phonics program based on the Reading Horizons method. Multi-sensory techniques are employed via direct instruction and the use of interactive computer software programs. The manuals and computer software are correlated to support each other, but each can be used independently of the other for instructional purposes. All students can benefit from using the explicit, sequential, direct instruction the Reading Horizons method has to offer." The program is ideally suited for students with learning disabilities including those with dyslexia, but it is also very beneficial to all students because of its multi-sensory techniques and methods that integrates not only phonics, but also basic language arts skills. In addition, vocabulary development and spelling are integral parts of the program.
Providing posters, worksheets, software, online support, Reading Horizons' method, in a nutshell attempt, involves using hand directions to dictate a letter, sound, or word, use hand directions to receive that letter, sound, or word repeated by the student. The letters, sounds, or words are dictated twice and the students repeat twice. The students will then write the letter, sound, or word once. These aspects helped the student to learn to focus and prepare to listen carefully. Another aspect of the method, is the markings and slide which are taught early on and used throughout the program. The program teaches 42 sounds of the alphabet. The vowel "a" is taught first. The consonant "b" is next. The slide is then introduced to teach, emphasize, and remind students to slide from the consonant to the vowel sound smoothly developing fluid pronunciation from the beginning. In word decoding as the students progress, students learn to mark the vowel first. Then slide through pronunciation of the consonant and vowels before adding the ending sound. The program teaches not only phonics, but also phonological awareness besides just phonemes, all of which is imperative for developing good reading skills for all students including dyslexics. The well-designed program of Reading Horizons ensures that these skills are not only learned, but mastered. The thorough teacher's manual including complete, scripted lesson plans helps the busy teacher with lots of Reading experience and the less experienced teacher in the classroom or home.
Reading Horizons Discovery program is suitable for many types of students because it is multi-sensory and that phonics and phonological awareness are emphasized. What about other Special Needs besides Learning Disabled or developmentally delayed, for example? In my case, that question would be, "is it Deaf, Blind, and DeafBlind suitable?" Obviously, there are some that the program or any program based on auditory alone or visual alone would not work. With modifications, it could work for those who are hard of hearing, hearing blind, low vision, and DeafBlind who have some residual sight and hearing. As always, if you wish to try this program with these populations, you must focus on modifying the material and the methods emphasizing the primary mode of communication. Use ASL or a visual communication mode to go along with the hand motions of the program to ensure that the student understands the letters and words being taught. For low vision students, use larger print. For braille users after tactile readiness has been developed, you might think that there is no point, but many braille courses for young learners puts little focus on phonics or phonological awareness. Braille is still reading, but recognizing letters and words by feel, so the need for phonics and phonological awareness is still there and should be emphasized more to improve reading skills. Also, homeschoolers, who are an audience of my blog, often find that braille curriculum is too expensive for them and their blind students to use. Therefore, it is often necessary to modify regular programs for braille learners. Using the auditory cues of dictate and repeat either with or without tactile hand motions (DeafBlind, especially need), the student will still be taught to focus and prepare to listen carefully. Marking can be done verbally to note aspects such as finding and identifying the vowel sound first as can "slide" where the vocal or tactile motions are the reminder for the steps to help the students decode the words they feeling with their fingers. For those with less sight and hearing, we were using these signals both verbally and with hand motions that the student could feel with their hands as we spoke the reminders. At first, you would think this must be frivolous additions, but we have been finding these techniques are useful for helping students decode regardless of their learning issue. It was an easy task, too, understanding what the markings and motions were intended for to modify the techniques as needed while working with our students who have varying degrees of hearing and vision loss. For those who use less speech, their comprehension was occasionally gauged more on their signs and fingerspelling, though most had some ability to speak and/or receiving speech therapy time. Even the braille learner used the techniques while reading with fingers. We did the steps after the student read the individual letters first and indicated what the letter was. Then used the steps to indicate what the sounds were followed by using a motion of the hand forward to indicate the slide (the word "slide" was also spoken)  as the slide of the sounds (ex. fa) was then pronounced verbally. As with anything, some of our initial modifications were cumbersome or ineffective, but we recognized that the system can be useful if we are thoughtful of the purposes of the techniques and adjust as needed. The best educational research always goes on in the grassroots of  the individual classroom.
This has been a description of Reading Horizons Discovery in a nutshell. There is no way to cover it well here or cover the many types of students and how the program can be modified to help these special populations. I also know that there is no one program, text-based or software, that is suitable for all students. I can say that Reading Horizons Discovery does work for those I am working with and can for many others. As in my own case, I always have to be creative when using some product, but it is often worth the effort. Reading Horizons Discovery was worth the effort for me and several of my students.
Pricing information for the Discovery at Home reading set is as follows:
Discovery Product      Pricing 
Discovery Online Software     $  199.00
Discovery Instructor Materials     $  299.00
Discovery Software and Instructor Material Bundle     $  439.00
Discovery Little Books Grades 1-3     $  159.00
Discovery Little Books Kindergarten     $    29.99
To learn more about Reading Horizons Discovery program, go to http://www.readinghorizons.com.
Growing up, I liked the things it could bring when I had it evidenced by my circling toys and dog-earring pages of my much loved "Sears Wish Book" catalog each year.  If I wanted a coke, I walked from the house down the country road into the little town looking for empty glass coke bottles that I would return for money. I usually found enough to buy me a coke and occasionally enough to also get peanuts to put inside the bottle to eat as I drank my coke. If I was really lucky, I got enough empties to get a Moonpie with the coke instead. Ah, those were the simple days. I cared little for learning about money. At six, my parents got me a savings account with a small deposit. I added birthday and Christmas money to it when I got it. I received an allowance. I could save it longer term if I had something I wanted that required more than a few allowances. At sixteen, my parents opened a checking account for me. I received $100.00 per month then to buy gas for the old family car that I now drove and buy whatever I needed. I learned the ways of checking accounts, budgets, and such the hard way. Saving, though, didn't come quickly. I was well into my adult years and had a family of my own, struggling, before I took that seriously. I believe many children may be like me, though. School never covered these topics, even economics. A little help might have gone a long way. Recently, FamilyMint sent me a simple, but thorough course to review. Let me tell you about it.
The FamilyMint Money Management Certification program is a work book program ideally suited for students  in grades 5 and up. Children from age 6-14 with parental involvement can benefit, though. The booklet is about fifty-seven pages long including printable pages of checks, deposit slips, check registers, budget planning forms, and exercise assignments. The booklet can be used as a stand-alone product or with their online software which provides a simulation of the more modern way to do your banking tasks, web banking. After instructions on how to use the course, there are four chapters on Tracking Your Money, Goal Setting, Budgeting, and Interest-Growing $. There are topic related exercises in each chapter with an overall, learning summary at the end which is a short essay form to allow the student to describe in their own words what they have learned throughout the course. Though filled with vocabulary and concept type questions to aid comprehension assessment, the assignments are actually more project-based allowing the student to set up a virtual bank account (either on paper or online through the web banking simulation) to practice hands-on the elements of financial literacy. The student begins by making a deposit and listing it on the General Savings Tracking Worksheet which can be copied from the book or printed from or kept on-line, and then start keeping a record of all money coming in and going out. This begins the process of discovering how the student uses money and begins thinking about the best ways to manage money.
The chapters include clear, concise explanation of concepts and a vocabulary list. The lists of vocabulary are in sidebars on the pages that use those words. Throughout the reading, the vocabulary words are found in bold print to draw attention to how the vocabulary words are used in context. You have definition and context use within close proximity to enhance comprehension without breaking the flow to go back to a main list of definitions. There are also "Fun Money Fact" boxes throughout the chapter giving extra, tidbits of information that interesting to remember. The chapters end with exercises designed to give the students hands-on practice over the chapter's objectives.
I love the fact that the material is not overwhelming, but still covers all of the essentials of good money management. Also, the pace can easily be set by the student, and the parent can decide when the material is mastered by observing the performance progress. I also loved the ways that the author explained interest. The student could easily relate and see the concept, especially if they actually do the activity the illustration describes. Now, the program might could cover more topics, but for the age range, it covers the essentials and does it pretty well for most students. Parental involvement, which they encourage, will help others ease into the material.
Unfortunately, being Deaf and blind, I can't review the web site, though I was given access, because the site uses Adobe Flash which is totally unaccessible to a braille display and screen reader. I will have to leave that part of the review to others on the Mosaics Review Team. I hope the developers will look into ways of making their site accessible in the near future.
As far as the text-based curriculum, I had to scan it in with optical character recognition software to reduce it to a text document that would allow me to read it in braille. That isn't easy because that doesn't always work overly well even with the best of copies. There are usually mistakes that I may or may not be able to figure out by myself. Hopefully, the program can be provided to Bookshare.org, so that organization can provide it to blind and dyslexic students in various formats. As far as the checks and deposit slip templates, they can be used with check writing guides or even made tactile enough with wax pencils are puffy paint lines. The other forms like check registers and tracking logs and goal sheets can be recreated in a text file in a more understandable format for the blind and DeafBlind. Hearing blind can usually use talking software like Money Talks from American Printing House for the Blind. We have been using the program with an older Special Needs student with developmental delays with great success. The key, of course, is parent involvement. A parent who is also teacher knows what their child can grasp and how to best present it to them for best reception. The Family Mint Money Management Certification program covers the essentials in a clear way which should give the parents the tools they need to teach these financial essentials to most students capable of using the daily services of a bank and preparing financially for the future.
The program has several pricing options that make it affordable. If you don't wish to use the internet, then purchase only the workbook. Normally, the subscription service for the online software is $24.99 per year or $4.95 per month which allows multiple student accounts. However, you can not purchase the workbook and get the premium upgrade for a lifetime subscription to the online software usable by multiple students for $29.99. If you wish to try the online program first to see if it suits your needs, you can get a 14 day trial subscription for free. There are some features of the paid version that you will not have access to with the free trial, but the trial does give you access to the basics needed. You can also order additional workbooks, if needed, for 50% off. The program, written by MBAs has won numerous awards. After using the program, I feel I can completely recommend it for teaching the appreciation of money and financial planning.
To check it out further, go to http://www.familymint.com.
Homeschool Mosaics has now published two wonderful e-books full of so many blessings for you and your family. The first is called Sanity Savers, and it is full of ways to save your sanity in household tasks, homeschool tasks, and more. The other is called Christmas Blessings, and that is certainly what you will get plenty of from this e-book, lots of blessings. You really need to check them out. You can find them at Amazon right now. You will always be able to find them on Amazon.com by searching for Homeschool Mosaics. For now, I have the link for you here.
Thinkwell is an online math education site. I have heard so much about it that I thought I would try it out. I wanted to see if it was accessible for the deaf, blind, and deafblind. I also wanted to see if the program would be suitable for an accredited umbrella program that required the parent-teacher to submit documentation such as copies of tests and grades for credit. I had heard from many that it covered several age levels from middle school through high school and Advanced Placement and college level, too. While educationally, it might not be a suitable option for everyone, the program is high quality and proves beneficial to many.
While, I may not be discussing the academic portions of this program, I will quickly describe it to you. There are numerous chapters in each course covering a full curriculum of objectives for each course. Each chapter has a video lecture followed by practice assignments, a quiz, and a chapter test. There are also interactive activities for added interest, practice, and enrichment. Along with that, you will also find printable worksheet type exercises for off-line practice, too.  A fellow contributing writer and co-founder of Homeschool Mosaics reviewed this site a few months ago following actually using the programs for two years with her own son. You can get her educated opinion by reading her review on Homeschool Mosaics here:  http://homeschoolmosaics.com/thinkwell-for-math/ .
Now, let me tell you what I found out in regards to accessibility and umbrella programs. Although, the site isn't totally accessible to a braille display, I was impressed by how much the site developers did try to consider handicapped students. Their lecture videos which are the key to the program are closed captioned. You can turn them on from the buttons at the bottom of the video window. In addition, I was shocked to see that they had a complete print transcript of the video's audio with detailed descriptions of the examples written on a chalkboard in the video. This would make it very easy for a hearing blind student to follow the video during play. It also would make it possible for a blind student to use a screen reader to read the transcript for the video to further understand the teacher's lecture. A deaf student could also use the transcript to augment the closed captioning, if needed, since the problem examples are described well. In addition, the transcript file is a text .pdf making it accessible to a braille display, too, so a deafblind student could use this transcript to access the all-important teacher lecture. I highly commend the site developers for taking this much needed, but rare extra step to add accessibility to the site. Normally, the deafblind student would not have the ability to use a site at all even if a transcript is provided, since most provide image-based rather than text-based .pdf files. The practice worksheets, quizzes, and tests that I have mentioned that follow each video lecture are also available in two formats:  the online, computer checked format and the .pdf format. There is no audio connected with the practice tests, quizzes or tests, so a deaf student can easily take the on-line test to receive their results. A hearing blind student can possible do the on-line format with the screen reader. I can't verify that because I am DeafBlind, so I am unsure if the screen reader is voicing the on-line version. Regardless, the .pdf format of the worksheets, quizzes, and tests are also text-based instead of image-based, so a braille display will be able to read these. To facilitate this use, open the on-line version and let the student orally answer or open .pdf version , print,  and use a braille and slate to record the answers for these assignments. The teacher can then use the on-line format to record the student's answers for computer grading and record-keeping.  This is definitely an easy way to do the program for the blind and deafblind. There are some animated flash interactive activities that are not accessible for blind and deafblind and possibly not to the deaf for the ones that have audio that is needed for completing the task. However, these are enrichment activities that are not critically needed to ensure successful completion of the courses. Although the blind and deafblind can't do the entire site independently, the quality of the education is high, and there is sufficient access along with a simple step for modification to make this program a beneficial choice to those students who are already good with using a computer with a screen reader and/or braille display. So, if you need or want an on-line choice for your student's math curriculum, Thinkwell is a beneficial option to try.
In addition to usable access for the disabled, Thinkwell pleases me as Principal of an accredited homeschool umbrella program, too. Regardless to whether the program is a divided home/center program or a home only program such as mine for the most part, Thinkwell has the capability to fit your documentation and contact hour requirements. The courses cover objectives for each subject and level well with suitable instruction and practice for a typical school year. All assignments can be printed as blank assignments to be used for on-site observation, as needed. Completed on-line activities can be printed with answers to show correct/incorrect questions specifically, as well as, the overall grade on the assignment. In addition, there is a suitable number of activities to allow for the programs that meet one, two, or three days a week and allow for practice at home through practice worksheets and interactive activities, as needed. Since there are also courses that are Advanced Placement level, students in these programs have access to AP materials that can be difficult for some students to obtain easily or affordably. Some colleges also use Thinkwell to provide actual college courses for them, so that adds to the evidence that Thinkwell provides quality instruction with a high quality content level, too.
A twelve month subscription to Thinkwell is $125-$150 for full year, full credit course, but there are many places that provide discount codes if you look for them. Either way, it isn't too bad for a high quality program that is accessible and suitable for many accredited umbrella programs, too. You can find out more at http://www.thinkwellhomeschool.com/.
I was not asked by Thinkwell or anyone else to review this program. I chose it to review to provide options for disabled students and students involved in umbrella programs. I did use their advertised free trial to gain access to the program as any consumer can do. I have not and will not be compensated in any way for this review. The review expresses my honest opinion of this program.